Pablo de Soto – Principal Investigator (Rio de Janeiro)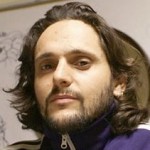 Pablo de Soto es Diploma Master de Arquitectura por el Real Instituto de Tecnología de Estocolmo. Cofundador de hackitectura.net, un laboratorio de arquitectos, programadores, artistas y activistas, dedicado entre 2001 y 2010 a investigar teórica y prácticamente los territorios emergentes en los que se encuentran espacios físicos, cuerpos móviles y flujos electrónicos. Coautor de la cartografía crítica del Estrecho de Gibraltar (2004), expuesta internacionalmente. Editor de los libros Fadaiat: libertad de movimiento, libertad de conocimiento (2006), y "Situation Room: diseñando un prototipo de sala de situación ciudadana" (2010). Premios LAB_Cyberspacios (2007) y LAB_JovenExperimenta (2008) por LABoral Centro de Arte y Creación Industrial de Gijón. Becas de residencia artística en El Cairo (Townhouse Gallery) y Tokio (Hangar y Tokyo Wonder Site). Creador de "Geografías Emergentes" para la 2a edición de Tecnología, Creativiad y Sociedad en Extremadura. Artista seleccionada para Sonar 2005 y LEV 2010. Codirector del taller "Cartografiando Gaza" para el taller de invierno de la escuela de Arquitectura de Alicante. Director del taller de Videocartografía Metropolitana en Medellin LabSurLab y parte de la Asociación de Fotógrafos Atomicos. Actualmente Doctorando (bolsa Capes) en la Escuela de Comunicación de la Universidad Federal de Rio de Janeiro bajo la supervisión de la Profesora Doctora Ivana Bentes e integrante del MediaLab de dicha Institución.


Collaborators:


Natacha Rena – Research Fellow (Belo Horizonte)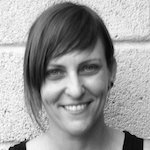 Graduada em Arquitetura e Urbanismo pela Escola de Arquitetura da UFMG (1995). Mestre em Arquitetura pela Universidade Federal de Minas Gerais (2000). Doutora em Comunicação e Semiótica pela Pontifícia Universidade de São Paulo (2006). Professora do Curso de Arquitetura da EA UFMG. Coordenadora do CENEX_CENTRO DE EXTENSÃO da Escola de Arquitetura da UFMG. Coordenadora acadêmica do Programa Escala Estudantil de Intercambio alunos na America Latina. Coordenadora do Programa extensionista DESEJA.CA _Desenvolvimento Sustentável e Empreendedorismo Solidário no Jardim Canadá (http://programadesejaca.wordpress.com). Líder do Grupo de Pesquisa do CNPQ denominado INDISCIPLINAR (www.indisciplinar.com), sediado na Escola de Arquitetura da UFMG, desenvolvendo projetos de pesquisa e de extensão relacionados às Cartografias Emergentes. Diretora Sócio-ambiental do JA.ca_ Centro de Arte e Tecnologia do Jardim Canadá. Coordenadora de Projetos Especiais da COMUNA S.A. Vem realizondo a curadoria e a organização de vários eventos envolvendo arte, design, arquitetura, urbanismo, artesanato, cultura e política, com a presença de convidados de diversos países ibero-americanos: seminário nas MOSTRAS DE DESIGN (2009, 2010); Seminário e workshops no evento DESIGN E POLÍTICA na MOSTRA DE DESIGN (2012); Arquitetura e ativismo urbano no evento CIDADE ELETRONIKA (2012); Seminário O DIREITO À CIDADE: O QUE TEMOS EM COMUM no VAC_VERÃO ARTE CONTEMPORÂNEA (2013); evento CARTOGRAFIAS BIOPOTENTES no VAC (2014). Atualmente participa do corpo curatorial do evento MULTITUDE_SESC Pompéia 2014.


Bernardo Gutierrez – Research Fellow (São Paulo)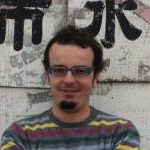 Bernardo Gutiérrez é jornalista, escritor, mídia-ativista e consultor digital. É o autor dos livros 'Calle Amazonas' (Altaïr, Barcelona) e '#24H' (Dpr-Barcelona), uma fição sobre o 15M espanhol com licença copyleft. Tem publicado e publica em vehículos como La Vanguardia, El País, Expresso (Lisboa), 20 Minutos, Esquire, Der Tagesspiegel (Berlin), Esquire, Al Jazeera, National Geographic Brazil, eldiario.es, Occupy Wall Street, Carta Capital, Revista Fórum ou La Repubblica (Roma), entre muitos outros. Participa e pesquisa as revoltas interconectadas, inicialmente o 15M espanhol, mas também Occupy Wall Street, #YoSoy132, #DirenGezi (Turquia) e os #ProtestosBR. Bernardo escreve e pesquisa sobre cultura open source, tecnopolítica, remix, bens comuns e cultura livre. É o fundador da rede FuturaMedia.net, baseada em São Paulo, e forma parte da P2P Foundation e da Global Revolution Research Network (GRRN) da Universitat Oberta de Catalunya (UOC).


Daphne Dragona – Research Fellow (Atenas)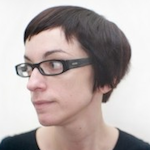 Daphne Dragona is curator and a researcher based in Athens. She has worked with centres,museums and festivals in Greece and abroad for exhibitions, workshops and media art events. Shehas participated in lectures and presentations in different symposia and festivals and articles of hershave been published in various books and magazines. She has worked expansively on game-basedart, net-based art and on emerging forms of creativity related to the commons. She is currently a PhDcandidate at the Department of Communication and Mass Media of the University of Athens.




Demitri Delinikolas – Research Fellow (Atenas)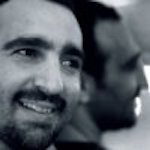 Demitri Delinikolas is a film director and producer based in Athens. He has been directingcommercials and short films and has participated in and produced a variety of new media projects.He studied Animation and Film Direction in the UK and currently he is a PhD candidate at theuniversity of Athens researching the application of the internet in the production and distribution of Digital Cinema. His work can be seen at www.delinikolas.com






Aslihan Senel – Research Fellow (Istanbul)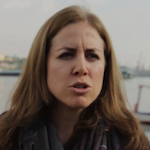 Aslıhan Şenel is an architect, design studio tutor and lecturer at the Istanbul Technical University(ITU). After receiving her bachelor and masters degrees in ITU, she completed her PhD at the BartlettSchool of Architecture, UCL in 2008, with a thesis titled 'Unfixing Place: A Study of Istanbul throughTopographical Practices'. She has organised international student workshops and contributed in publications such as Politics of Making by Routledge, First Year Works by ITU, and Besides Tourism byEdicions ETSAB. Her recent research and practice involves architectural representation with a focuson urban complex systems, performance, collaboration, and participation.




José Pérez de Lama – Research Fellow (Sevilla)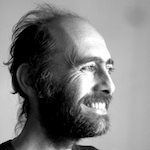 José Pérez de Lama, Ph.D. in Architecture, professor at Universidad de Sevilla Escuela Técnica Superior de Arquitectura, and co-director of the Digital Fabrication Lab /Centro IND at that institution. With hackitectura.net he researches and develops projects whichattempt to relate digital technologies, public spaces, free software, social networks, politics and science fiction. His work with hackitectura.net have been exhibited at ZKM Karlsruhe, LABoral Gijón, and Biacs3, the International Biennial of Contemporary Art in Seville. In 2009 hackitectura.net built aprototype of a Wikiplaza in Place de la Bastille, Paris, for the Futur en Seine festival. For the past fewyears, he has reflected on the potential relationships between digital fabrication, free culture and autonomy




Workshop participants
Athens
Efi Avrami, Elena Antonopoulou, Mariana Bisti, Maya Bontzou, Dimitris Delinikolas, Eleni Giannari, Aliki Gkika, Anastasia Gravani, Alexis Hatzigianis, Dimitris Hatzopoulos, Melina Flippou, Zaharias Ioannidis, Angela Kouveli, Veroniki Korakidou, Daphne Lada, Olga Lafazani, Natalie Michailidou, Yiannis Orfanos, Stratis Papastratis, Maria Dimitra Papoulia, Yorgos Pasisis, Carolin Philipp, Maria Pitsiladi, Manos Saratsis, Athina Staurides, Iouliani Theona, Eleana Tsoukia, Sonia Tzimopoulou, Antonis Tzortzis, Dimitris Psychogios
Scientific Advisors: Nelli Kabouri (Political Sciences, Panteion University), Dimitris Papalexopoulos (Architect, Associate Professor NTUA), Dimitris Parsanoglou (Sociologist, Panteion University), Dimitris Charitos (Assistant Professor, Department of Communication and Mass Media, University of Athens)


Istambul
Video Project Participants: Gizem Ağırbaş, Burcu Nimet Dumlu, Ecem Ergin, Onur Karadeniz, Fikret Can Kuşadalı, Marco Magnani, Zümra Okursoy, İpek Oskay, Sibel Saraç, Jale Sarı, Yağız Söylev, Ceren Sözer, Neşe Ceren Tosun, Ece Üstün, Wolke Vandenberghe, Daniele Volante, Volazs.


Rio de Janeiro
Francine Tavares, Cael Coelho, Ingrid Machado, Rafael Rezende, Gabriel Nascimento, Erick Rianelli, Rafael Debetto, Joana Duarte, Flora Castro, Laura Bloch, Gabriel Nascimiento, José Ricardo d' Almeida, Ana Fabricia Tomaszewski, Bia Martins, Clara Mayrink, Dani Naativa, Dayana Souza, Gabriela Pacheco, Julia Coelho, Laura Bloch, Mayara Caetano, André M. Gavazza.


Belo Horizonte
Ariam Chaves, Daniela Adil, Danielle Moura, Julio Bernardes, Luana Oliveira, Ettyenne Junia Maia, Nathalia Maia Antunes Leite, Paulo Eduardo Borges, Sabrinna Aires de Oliveira, Paulo Lobato, Victor Alencar, Fernanda Oliveira, Aline Lisboa, Gil Amâncio, Sara Canton, Lucas Monteiro.




Scientific advisors:
David Bollier (Commons Strategies Group), Antonio Lafuente (Laboratorio del Procomún de MediaLab-Prado Madrid, CISC), Ana Betancour (Chalmers University), Adolfo Estalella (Univ. Manchester), Alfonso Corsin (CSIC).




Hosting web: Alabs.es
WordPress theme: themesandco